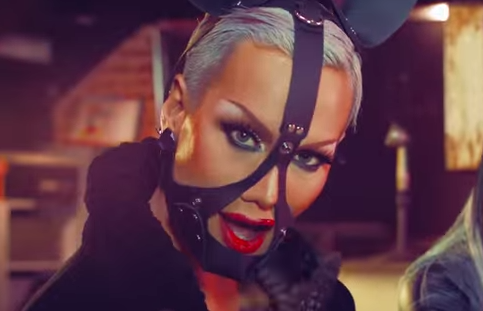 Raja is, among other things, the winner of Season 3 of RuPaul's drag race. Sh/e does funny things to me. On the inside. In my special places. I also have a soft spot for Manilla who is adorable and can actually sing, but it's Raja that makes this undeniable cheesefest which manages to be titillating, amusing and ermagherd dreq querns worthy.
This video has a lot of men in it for a lesbian site, but most of them are dressed like ladies, plus there's an undeniable kinky vibe, so I think we're good. And as a bisexual woman, I'm doing very good. All the boxes are ticked. If you know what I mean. You know what I mean.
*For extra credit, play 'spot the Raja' in the Amazing video I posted the other day.