Having just watched all three Matrix movies, I have stumbled across the secret for survival as a woman in The Matrix. It's a simple formula, easily applied to oneself with a minimum of fuss.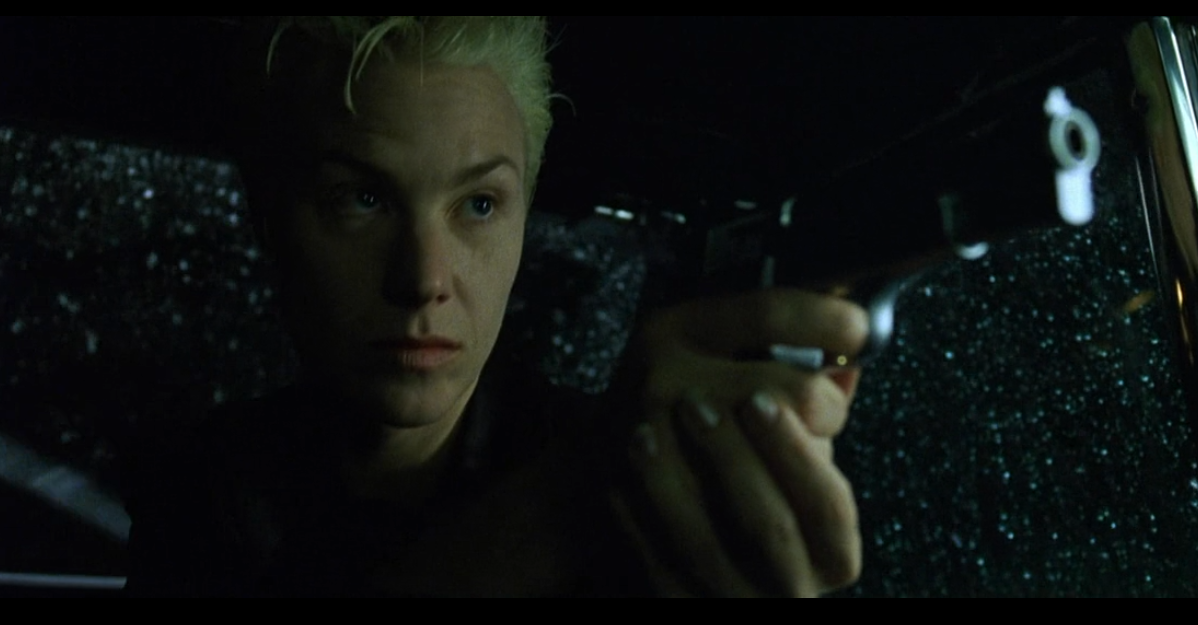 I noticed this pattern starting with Switch, who drew my eye on account of her being something like Thermite personified.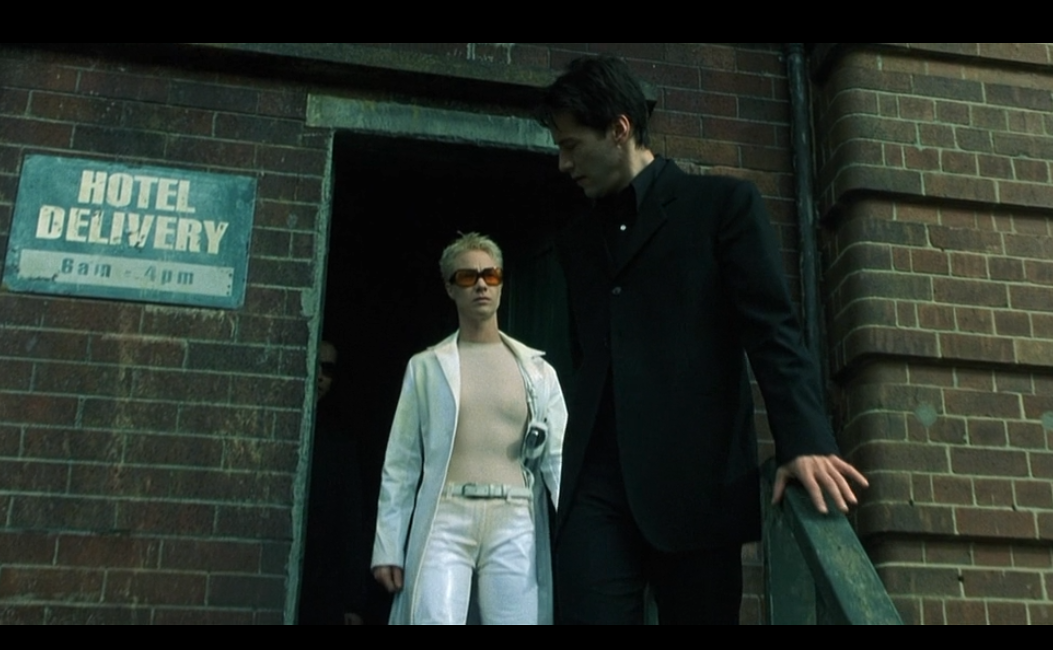 Switch doesn't survive much longer than this shot in which it's pretty obvious she's not wearing a bra.
Saddened by Switch's death, I felt a tingling of concern when I noticed that the doctor in the second Matrix movie also had a certain butch-y vibe to her (or at least had pretty short hair):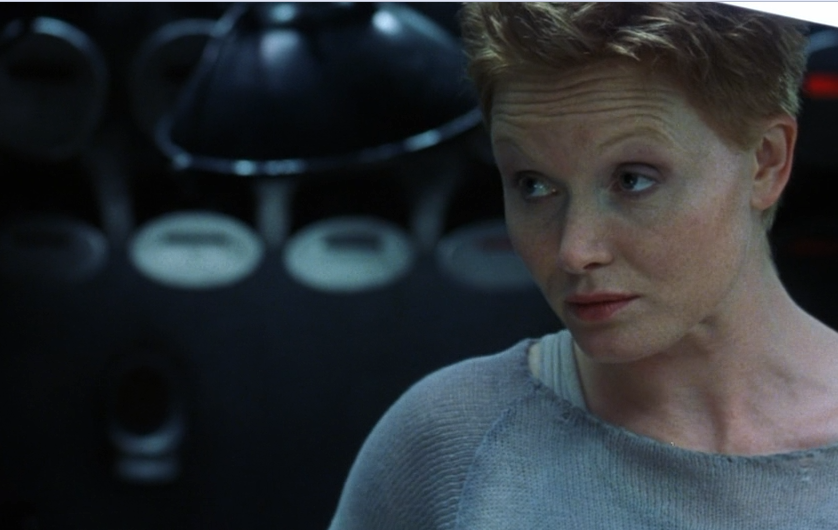 Sure enough, dead not half an hour later.
Having spotted the pattern, I held out precisely zero hope for the very attractive rocket launcher lady with the shaved head:
Yep, her end was particularly gruesome. It turns out, watching the entire Matrix series, that NO female with hair shorter than her shoulders lives, and EVERY female character with her hair longer than that survives. It would also appear that the shorter your hair is, the quicker and nastier you die in The Matrix universe. (The only exception to this is The Oracle, who arguably dies and simply happens to be reborn, so the short hair rule still holds true.) Interesting, no? One wonders what the Wachowski brothers, or Wachowski brother and sister as they are today, were thinking.