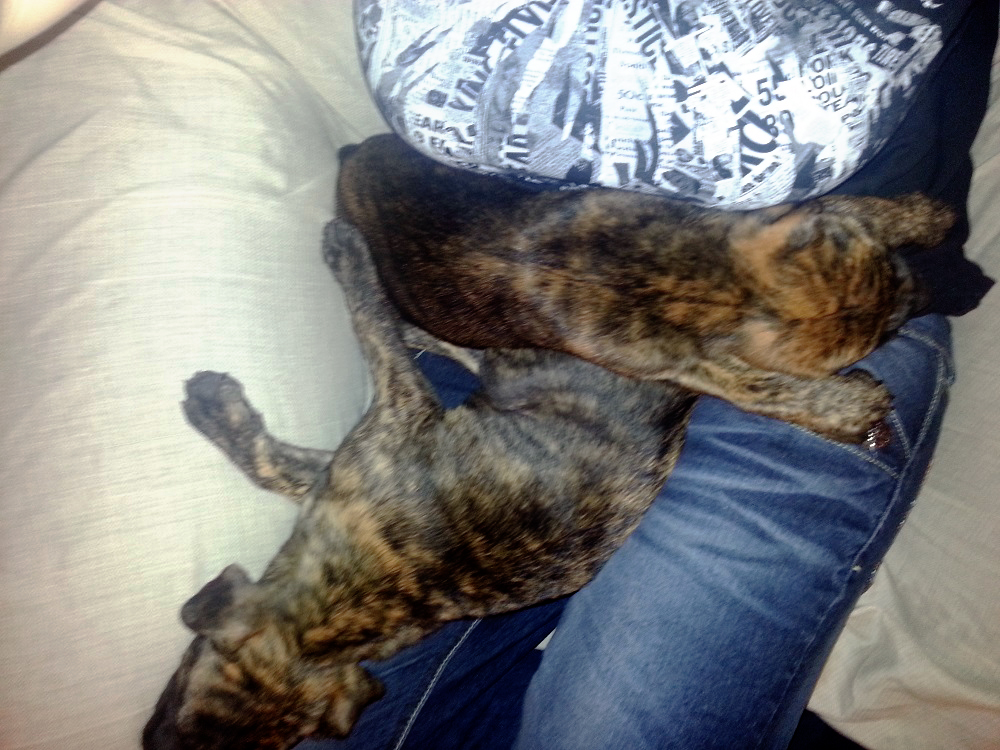 EDIT: Lesbia update here 🙂
Five.
Dogs.
Three of them are under six months old.
The chaos is everywhere, and it is beautiful.
Three of these dogs are ours. Two of them are not. A couple of weeks ago these puppies were dumped on the side of the road. They came to me with massive worm swollen bellies, little stick limbs and ear-piercing shrieks which would erupt from their throats every time they were left for even a minute because they were scared and they thought they were alone.
They're not alone anymore. They have three older dogs to play with, they have a warm, clean bed to sleep in and these days the only times their tummies are swollen is when they've eaten too much.
I've fallen in love with these two little fosters. They live for affection. If you sit down with them for even a minute they will climb into your lap and fall asleep from sheer contentment. (As pictured above.) And they're smart. Raptors from Jurassic Park smart. They don't look like much and nobody is rushing to adopt them, which is a bad thing because not only do they not have 'forever homes' as yet, but every day they're here they become more a part of the family. It's going to be hard to see them go.
Puppies, like most juvenile animals, are pure expressions of joy. They're so helpless and so trusting and so curious and such little embodiments of everything that is good in the world – which I think is what makes the notion of dumping them so viscerally abhorrent. Mistreating an animal isn't just a case of cruelty, its an act which rejects everything that makes us good.
These are two of the reasons I've been busy of late, but I think it's worth it. I thank you for your patience 🙂 And I promise there will be more updates in the not too distant future.