There's a shapely female butt standing naked in the corner of my quarters. It's red and belongs to a rookie who thought the rules didn't apply to her. The sniffling and the apple-hue of her cheeks prove that she was wrong. Her panties are bunched at the top of her thighs and her black uniform shirt hangs just over the curve of her buttocks, framing the scene quite nicely. If I were to take a picture, it would make a perfect greeting card for newcomers who are planning on pushing the boundaries. There's no warning more effective than a bad example.
She's squirming back and forth in place and I can see her fingers moving at her sides. She wants to reach back and rub some of that sting away, but that would be wasting it. I know she's uncomfortable. She deserves to be. Coalition officers don't like to have their toothpaste swapped for hemorrhoid cream, no they don't. I still can't feel my gums.
*****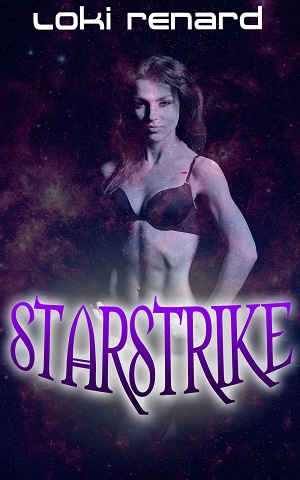 It's not easy being a low ranked officer on a space ship with an all-female crew. Halo Ray has it tough keeping the spirited young women under her command in line whilst trying not to come to the attention of her superiors for her own illicit antics. Setting a good example isn't exactly Halo's strong suit, and though she makes sure her subordinates are somewhat well behaved, she herself is getting more and more out of control by the day.
With no respect for protocol, orders, or even clearly marked instructions, it seems as though nothing and no-one can stop her. That is, until she comes up against Sarge, a heavenly butch with a firm hand capable of a gentle touch. Unlike other superior officers who pawn her off on one another in an endless round, Sarge brings Halo to world-shattering, knee-trembling, that's-going-to-leave-a-mark justice again and again.
Temporarily subdued to the useful and the good, Halo tries to settle down. But the secret she's been carrying since she came aboard has a disruptive power which threatens to tear her relationship apart and destroy any chance at redemption she might have. If she's going to make it, Halo needs to learn to trust again before her self-destructive tear ends up hurting not just her, but those who depend on her for their survival.